Lott Brothers is partnering with Project Transitions on this new facility in Austin!
We're building again! This morning we broke ground on  Burnet Place, a 61-unit housing facility that will provide home and support to people with HIV in Austin for generations to come.
"This is a huge step for Austin and for our small nonprofit," said Board Chair Tony West. "In this one facility, we'll serve more than twice as many people as we've been able to reach in the past. This will change the landscape of HIV service in Austin."
We're in the final stages of the HIV: Housing is Vital campaign, which is making these new facilities a reality. Please let us know if you'd like to get involved in this exciting community project!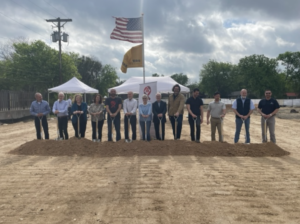 https://www.projecttransitions.org/news/2023/7/24/burnet-place-groundbreaking