We do things right the first time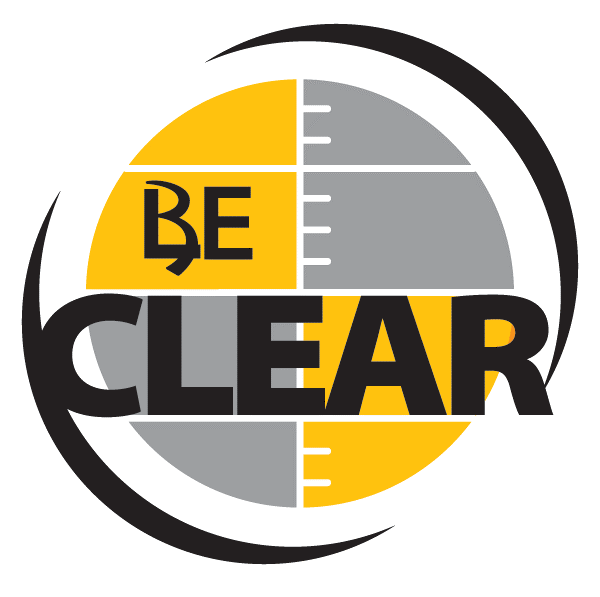 CLEAR Project History
David and Wayne Lott entered the construction business quite naturally by following family tradition. Their father, Wayne Sr., worked as a commercial contractor in Austin beginning in the 1950s, and his work ethic, dedication to guiding principles, and core value of "doing things right the first time" were instilled in Wayne and David from a young age. Today, the Lott brothers still serve their clients with the simple commitment of working tirelessly to make every project absolutely right. Over the last 30 years, Lott Brothers Construction Company has finished scores of building projects in healthcare, retail, corporate and commercial offices, hotels, educational, institutional, academic, industrial, warehouse distribution and service centers.
CLEAR Project Key Benefits
We accept responsibility for the completion of every project with experienced personnel verifying everything to the owner's specifications.
We produce detailed construction estimates in the office before production begins. This builds an accurate plan for a faster production time, higher quality results and savings, and an avoidance of downtime.
We provide a final validation of accuracy with each layout. Coordinating closely with our subcontractors and field personnel, we eliminate costly errors by double-checking locations and dimensions.
We schedule aggressively and finish on time. Our "Area Scheduling" facilitates momentum by completing each project area in a defined sequence. People know what is expected of them and keep one another moving forward.
We communicate throughout the chain of command to provide a transparent flow of information and knowledge. Our Microsoft Outlook-based documentation and communication system connects owners, architects, engineers and subcontractors on and off the job site.
Traditional Barriers
In our many years of experience working in commercial construction, we have seen traditional project barriers between owners, architects/engineers, contractors and subcontractors. Traditional project barriers add time and cost to every project, resulting in budget overruns and missed deadlines.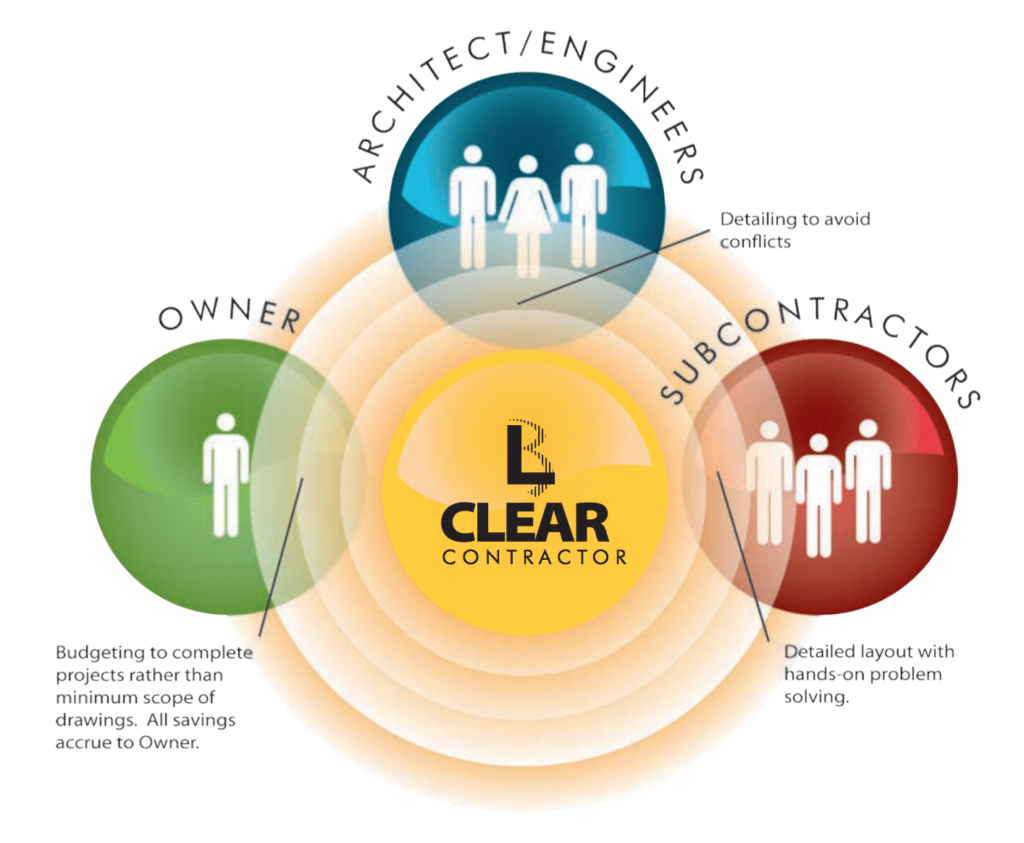 CLEAR Project Relationships
We take a different approach to project management, identifying the smallest details and then holding ourselves and others accountable to executing efficiently. We begin by developing accurate budgets to complete projects, not simply the minimum scope of drawings. This causes less confusion later, and keeps our projects from going over budget. Our detailed estimates provide "target budgets" that help keep design and construction efforts on course.
CLEAR Communications
LBCC has implemented many aspects of the most current industry technologies in construction management including cloud-based solutions for information control and documentation. The technology advancements include the following: Building Information Modeling (BIM), computer-assisted estimating, field engineering, and Location-Based CPM scheduling. PlanGrid is used to help control documents and information which can be transmitted via email to team members for resolution and filing or the information can be posted on-line for review, resolution and information purposes by project team members. LBCC uses BlueBeam to post information to PDF versions of 2D design documents.